Margaret Balamuth
Retired Early Childhood Educator

I derive particular pleasure in the openness to intellectual growth and new ideas that have characterized PIC for as long as I have been associated with it.
Margaret Balamuth has retired as Director of the Ken-Crest Northeast Early Intervention Center. She holds a master's in Early Childhood Education from the Bank Street College of Education. Margaret has had four grandchildren attend PIC.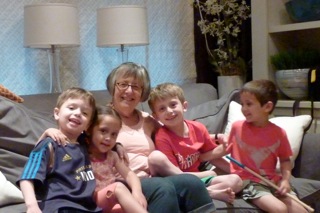 Margaret joined PIC's Board of Directors in order to support "a truly outstanding program and its dedicated staff." She is a very active Board member and currently serves on the Human Resources and Diversity Committees, and participates on the Parent Participation Program Task Force.
In addition to helping with her grandchildren, Margaret also volunteers at Children's Hospital of Philadelphia in the NICU, in the Philadelphia public school library program, and she loves to travel the world.