Larry Leso

I think that one of the reasons for PIC's success has been that it is ever evolving. It is very easy when you join something successful, to sit back and enjoy the success. The Board can't sit back and enjoy that success, it needs to continue to push toward the horizon.
Larry is a Staff Engineer and Land Surveyor for the Civil/Site Design Department at Pennoni Associates, a multi-discipline engineering firm headquartered in Philadelphia.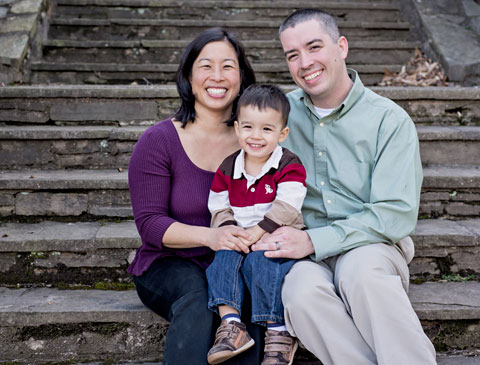 Larry and his wife Elena have two children. Their son Connor is a PIC alum and his younger sister Maggie is in the Rainbow toddler classroom.
For Larry, PIC is the "perfect mix of unstructured play where the kids learn to interact with each other, and well-thought-out activities and exercises that help to build the basis for life learning."
One of the reasons he joined the board at PIC was to have greater involvement in his son's early education and help make positive change. "If I feel that something is not being done; or that certain programs don't work; or if certain programs are working so well that they should be expanded, then I can have input." Larry previously served on the Board's Building and Grounds Committee. 
Outside PIC, Larry is actively involved in the Philadelphia New Year's Day Mummers Parade. He loves to travel and has driven through all 49 continental United States.